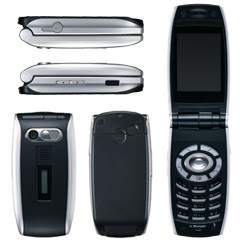 Note: Design and specifications are subject to change without prior notice.
Can I download pictures to my pc?
You can download pictures to your PC via Handset Manager supplied on the the CD-ROM with the handset. If your pc supports OBEX you can transfer files direct. Please refer to your user manual page 90 for Bluetooth and page 114 for Handset Manager.
How do I install the software supplied with the handset?
Insert the CD-ROM into your pc. GX25 / GX-F200 / GZ200 / GX-T25 CD-ROM screen should appear. If not, view the files on the CD-ROM and double click on ''launcher.exe.''
How do I use the Infrared function?
You can use the infrared function to transfer files to/from your pc and it allows you to use your handset as a modem for your pc. For example: Select a picture from your saved pictures, select 'options' select 'send', select 'via Infrared'. Your handset will automatically send the file via your infrared port. The port must be facing the pc's infrared port and not more than 20cm away.
What is the size of the internal memory?
The GX25 / GX-F200 / GZ200 / GX-T25 has a 2MB of storage memory for Ring tones, Pictures, Java™ games etc.
When I try to send pictures via Bluetooth the handset asks for a code.
This is a security measure to stop unwanted file transfers to and from your phone. You and the person who you are sending/receiving files from must input the same code in order for the transfer to work. Please refer to page 92 of the user manual under 'Authentication'.