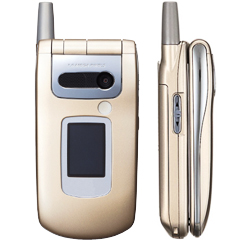 Note: Design and specifications are subject to change without prior notice.
Can I have a software upgrade on my GX30 / GX-E30 / GX30c / GX32 / GX-31 for it become a GX30i?
Sharp are not able to provide the software upgrade for a GX30 / GX-E30 / GX30c / GX32 / GX-31 handset to become a GX30i. There has been some minor hardware changes to the GX30i, this unfortunately means that GX30i software cannot be flashed into a GX30 / GX-E30 / GX30c / GX32 / GX-31 under any circumstances, as this could cause operational problems with the handset and would also mean that the handset is no longer approved for connection to the network. The GX30 / GX-E30 / GX30c / GX32 / GX-31 & GX30i models have been declared to the certification authorities as two separate phones and the GX30i has been separately type approved as a product variant. Therefore, software is not interchangeable between the two phones, since the GX30i software has not been certified on the GX30 / GX-E30 / GX30c / GX32 / GX-31. A software upgrade of a GX30 / GX-E30 / GX30c / GX32 / GX-31 handset with GX30i software would result in legal and regulatory implications.
Can I send MP3 files using the MMS service?
No. MP3 sound files cannot be sent as an attachment to a Multimedia Message(MMS).
Can I store MP3 files on the Handset Memory, rather than the SD Memory Card?
It is possible to store MP3 files on the Handset Memory, however the maximum file size that the Handset is capable of storing is 100KB.
Can I use the built-in modem or Handset Manager with Bluetooth™?
No. The GX30i Bluetooth™ function only supports Headsets and Hands-Free CarKits.
How can I connect the GX30i to my PC?
You can connect the GX30i to your PC by using the built-in Infrared port or the USB Data Cable(XN-1DC30)*. Handset Manager for the GX30i must also be unstalled on the PC.

* The optional XN-1DC30 USB Data Cable can be purchased from Retail Stores.
How many Java™ Applications can the GX30i store?
A maximum of 50 Java™ Applications can be stored in the GX30i Handset Memory. The maximum file size for a single application is 300 KB. (Handset Memory capacity is approximately 6 MB.)
I cannot access the Memory Card while the Phone is connected to my PC
You cannot access the Memory Card while the Phone is connected to a PC, or if Bluetooth™ or Infrared is activated.
I cannot play an MP3 music track.
The GX30i can play MP3 tracks that have been recorded with a maximum bitrate of 192.Variable Bitrate (VBR) is not supported. To confirm the bitrate, use a PC based MP3 Player to check the MP3 file information
I have a Data cable for GX20 / GX27 / GX20c / GX22/22S / GX-21 / GX23 (or GX10 / GX12 / GX-i98 / GX13). Can I use it with the GX30i?
The XN-1DC10 Data Cable is not compatible with the GX30i. The correct Data Cable is the XN-1DC30. This can be purchased from Retail Stores.
Is it possible to set an MP3 music track as the ringtone?
No. Sound files stored in AMR, WAVE and MP3 format cannot be used for the ringtone.
Is it possible to transfer information to a PC from the GX30i using the Memory Card?
Yes. You can transfer data from the Memory Card to the PC, however this cannot be done using Handset Manager. A commercially available Memory Card reader/writer for your PC is required.
Is it possible to use the GX30i all over the world?
The GX30i is a QuadBand Handset, Supporting 850, 900, 1800 & 1900 MHz Frequencies. Roaming* is possible where these GSM frequencies are supported.

*Roaming must be enabled by your Service Provider prior to travelling.
What are the specifications of the Camera?
Camera Type:
Megapixel CCD Camera

Effective Pixels:
1 Megapixels

Zoom:
Upto 7x Digital Zoom

Image Sizes:
S: 120 x 160 pixels
M: 240 x 320 pixels
L: 480 x 640 pixels
XL: 768 x 1024 pixels
XXL: 858 x 1144 pixels


What Bluetooth™ devices can I use with the GX30i?
You can use Bluetooth™ for connecting the GX30i to a Bluetooth™ Headset or Hands-Free CarKit only. The GX30i does not support Bluetooth™ connections to a PC or other Bluetooth™ enabled Handset.
What can I do with the Memory card?
You can save Sounds, Videos and Pictures onto the Memory Card, you can also Back-Up your contact entries onto the SD Card. To transfer information stored on the Memory Card to a PC you will require a commercially available SD Memory Card reader/writer*.

*These can obtained from most good computer stores.
What does the remaining shots indicators mean in the upper left of the screen?
<123>: Indicates the remaining number of pictures that can be taken.
<***>: Indicates the remaining number of picturesthat can be taken exceeds 999.
???: Indicates a Memory Card is not inserted or cannot be recognised by the Phone.
<--->: Indicates setting of "Save New Pictures To" in the Camera menu is set to "Choice".

What kind of Audio format can I play on the GX30i?
The sounds which can be played are MP3, AMR, MID, SMAF, WAV (GSM full rate codec), i-Melody and an Original ringtone (composed in Melody Editor). Other Audio formats including WAV(PCM) cannot be played.
What Memory Cards & sizes are compatible with the GX30i?
Two types of Memory Cards can be used with the GX30i, SD (Secure Digital) and MMC (Multimedia Memory Card).
MMC
8, 16, 32, 64 & 128MB MMC Cards are supported

SD
8, 16, 32, 64, 128, 256 & 512MB SD Card are supported.

Why does my SD Memory Card show Memory used even though it is a new card?
The SD Memory Card reserves space for copyright protection, etc. For example: When using an 8MB SD Card. The available user space is about 6.5 MB.

Memory Status (Menu 6-7-2) will show the total amount of used and available apace on your Memory Card.